Contact Info
tel: +1 905 709 5910
fax: +1 905 709 5910
e-mail: info@acfda.org
Our Offers
Evgeny Shalman, PhD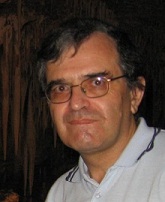 Senior CFD Analyst
• Expert in multi-disciplinary fluid flow modeling field including analyses of complex flows with heat- and mass transfer; blood flows, flows in micro-electro-mechanical systems (MEMS), etc.
• Obtained M.S. in applied mathematics at Moscow State University and Ph.D. in Fluid Dynamics at Central Institute of Aviation Motors (CIAM, Moscow, Russia)
• Worked in various R&D organizations and consulting firms, including CIAM (Russia), Ben-Gurion University (Israel), Tel Aviv University (Israel), Florence Medical Ltd., Bekker Engineering Ltd., More Energy Ltd. and Audio Pixels Ltd.
• The CFD applications have covered flows in turbojet engines, blood flows in cardiovascular systems, flows in fuel cells and MEMS devises
• Wrote many scientific publications on boundary-layer flows and blood flow modeling, participated, presented and lectured at international conferences, forums and seminars.
Company News
May 7, 2014
New PHOENICS CFD software features and applications are described in the latest PHOENICS newsletter.
March 1, 2014
Basic and advanced customized PHOENICS CFD software training courses are provided by ACFDA in Toronto, Canada, Orlando, USA, on client sites and over the internet. Free 1-month software licenses are offered to course attendees. Send your inquiries to info@acfda.org
April 2, 2013
A CFD model for air quality assessment was presented on March 21, 2013 at the Air & Waste Management Association's Specialty Conference Guideline on Air Quality Models: The Path Forward. PHOENICS CFD predictions agreed well with CALPUFF modeling results. The details are available in paper.
March 9, 2013
PHOENICS 2012 CFD software is available for deliveries. The new PHOENICS software features and applications are described in the latest newsletter.
November 4, 2011
PHOENICS CFD software celebrated 30 in October. Its history has been described in Birthday newsletter.
October 15, 2010
WILDFIRE CFD model of interaction between crown wildfires and atmospheric boundary layer was developed and presented (presentation, abstract).
August 05, 2009
Advanced Gas-Liquid Flow (GLFLOW) CFD module has been developed, tested and validated. The module is ready for applications requiring complex gas-liquid flow analyses.
April 03, 2009
Gas release and dispersion (GRAD) CFD module has been developed and validated. The module is ready for environmental and safety applications.